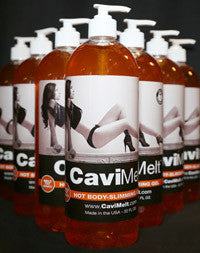 Cavi Melt™ Hot Chili Gel (10-Pack)
Regular price $429.00 Sale
FOR BULK SPA USE: Cavi Melt is a hot chili, fat sculpting gel which is designed to be used at home and in conjunction with lipo cavitation devices such as Cavi Lipo, Slim N Tone, UltraSlim II, Ultrasonic Cavitation, Cavitation body slimming machines and RF (Radio Frequency) devices. Its properties allow it to be a perfect conductor of energy, while simultaneously promoting body-slimming effects.
Shipping is $6.00 per 32oz. bottle anywhere in the Continental US.
This product comes in packs of 10. Each pack contains 10 32oz. bottles.